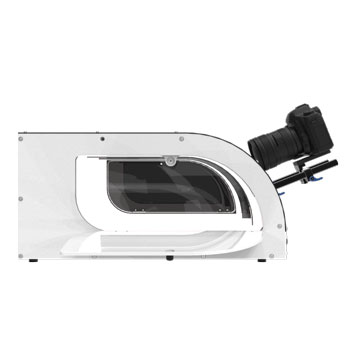 Fácil acceso.
Descubre lo fácil que es colocar objetos dentro, gracias a sus dos puertas no más contratiempos.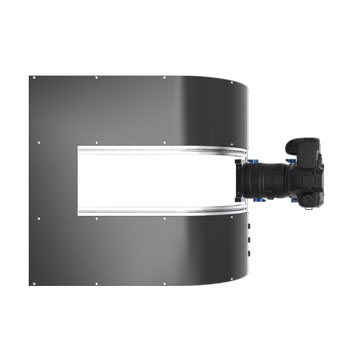 Captura cualquier ángulo.
La cámara gira 90º para poder colocar simplemente el objeto abajo. La cámara puede rotar alrededor sin necesidad de tocar el objeto.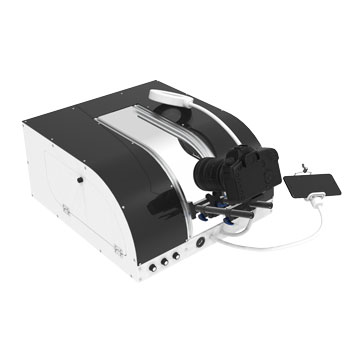 Soporte móvil.
Easily plug-in mobile phones to the unit so you can share new content instantly.
2 axis
Camera can rotate on 2 separate axis:
360° camera own axis
90° vertical axis
Lighting
2 independent lights: top and bottom diffused
2 spot light with white fabric to create white spots
Design
DSLR camera and mobile mounts available Side doors for easier access Touch buttons
Macro Lens
Additional macro lens is provided to work with DSLR cameras and zoom lenses