Modulare
Composto da parti che possono essere acquistate separatamente, partendo da un investimento iniziale minimo. The Studio can evolve over time depending on ever changing needs.
Semplice
Designed to be used by Jewelers and Designers with no prior photography skills. Every function is simplified and no expert knowledge is required.
Universale
E' utilizzabile con qualsiasi fotocamera, grazie ai numerosi adattatori disponibili. Alcune fotocamere sono però più consigliate, poiché telecontrollabili, con anteprima in tempo reale e trasferimento immediato della foto nel PC.

Veloce
Solo 20 secondi. Questo è il tempo necessario per ottenere una foto con sfondo bianco e senza ombre, utilizzando Studio e Software. Altrimenti, con la sola lightbox, il tempo si allunga a circa 3/5 minuti per foto.

Preciso
E' in grado di riconoscere la dimensione dell'area fotografata, per poter ritagliare automaticamente l'immagine dell'oggetto in dimensione reale e poter stampare cataloghi in scala 1:1.

Versatile
Customize the photo's style with different backgrounds (some colored background are already in the package) or create a new photographic environment inside the Light Box by inserting cases, cloths, flowers, etc.
Configurazioni
Una soluzione per ogni tasca.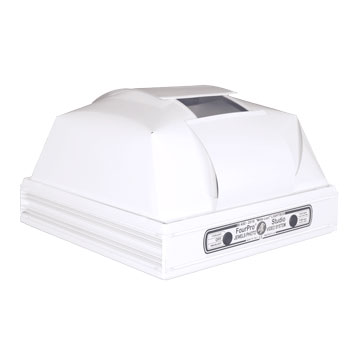 Configurazione A
It is the best solution to minimize the investment. The Light Box is compatible with any camera. No shadows, completely white background.
Configurazione Social
Configuration Social can be used to take photos with any smartphone. The lightbox eliminates shadows and the photos can be shared on social networks in seconds.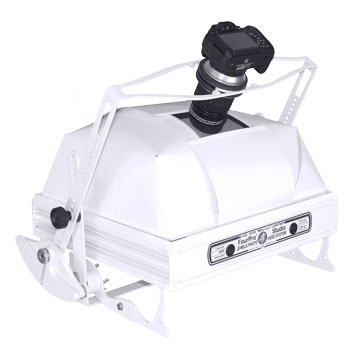 Configurazione B
Configuration B includes a rotating arm, adapter and macro lens. All of which are compatible with any camera. Complete freedom of movement around the subject.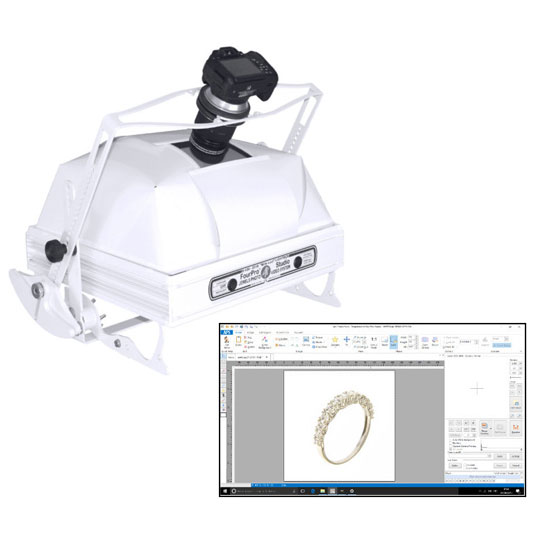 Configurazione C
Easy and fast. Automatic white background, camera preview on PC, and photos finished in few seconds. It is our most sold configuration.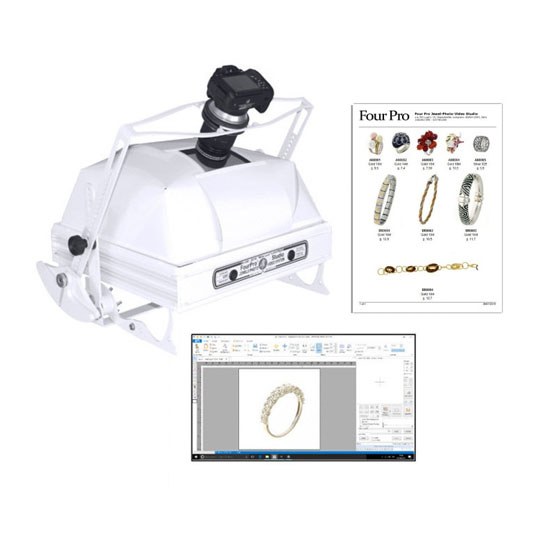 Configurazione D
Includes the photo studio and both softwares, for photography and catalogues. It creates printable catalogues, PDF, HTML and video presentation.