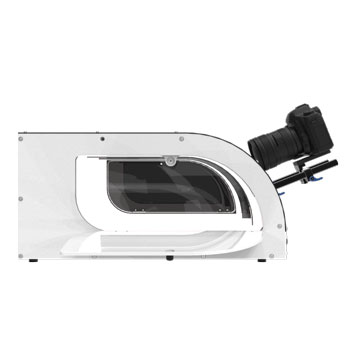 Easy access.
Discover how easy is to place items inside the device; thanks to the 2 side doors, no more hassle.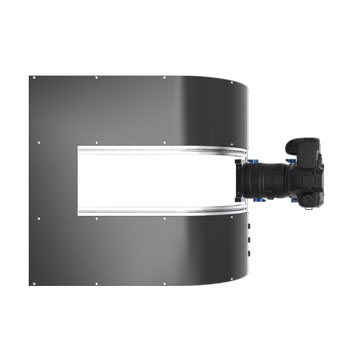 Catch any angle.
The camera rotates 90 degrees so that the subject can simply be placed down. The camera can be rotated all around it without touching the actual piece.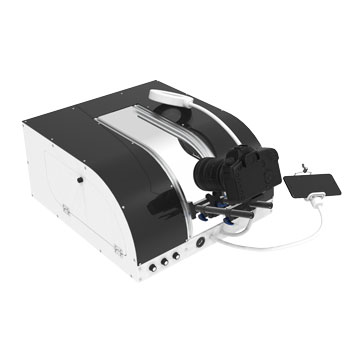 Mobile Support
Easily plug-in mobile phones to the unit so you can share new contents instantly.
2 axis
Camera can rotate on 2 separate axis:
360° camera own axis
90° vertical axis
Lighting
2 independent lights: top and bottom diffused
2 spot light with white fabric to create white spots
Design
DSLR camera and mobile mounts available Side doors for easier access Touch buttons
Macro Lens
Additional macro lens is provided to work with DSLR cameras and zoom lenses